Coronavirus or as we call it COVID-19 has taken the world by a storm. There are tens of thousands of cases reported every single day globally and it doesn't seem to stop easily. At least, till the time a vaccine is developed for it. The governments all over the world are imposing lockdowns in order to combat coronavirus. We humans are practicing the act of social distancing and the lockdown is leading to various problems being caused in our daily lives as well as in our businesses. In this article we are going to cover how the biggest tech companies are being affected due to coronavirus and what they are doing to fight it. We are going to share the information about some of your favourite companies which you use everyday and their subsidiaries.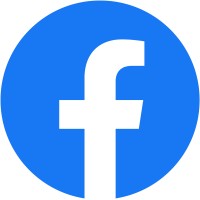 FACEBOOK – Beginning In February, Facebook suffered losses due to problems in its hardware supply chains. Facebook is dependent on the Asian markets for its hardwares but is facing shortage of supply due to coronavirus. It cancelled its own marketing conference of 5000 people which was supposed to happen In San Francisco In March of this year. Apart from this, Facebook is experiencing a lot of losses since majority of the companies have stopped advertising their products through Facebook because of the uncertainty of the supply chain due to coronavirus. It is expected that facebook will be losing near about 16 BILLION dollars from its ad revenues. In other words 1,12,000 crores. There is demand by the customer but no supply so therefore, the companies have opted not to promote their products. On the other hand, Facebook has stated that Whatsapp and Messenger calls are increasing day by day. So much so, that facebook has stated that there have been more calls on these platforms as compared to their busiest day, that is NEW YEARS EVE. On a positive side, facebook has seen an increase in its overall video views and also the number of daily users.
WHAT IS FACEBOOK DOING TO FIGHT CORONAVIRUS?
First and foremost, all the employees at facebook are working from home including Mark Zuckerberg. All the employees working at Facebook have been given $1000 bonuses each. Rather than depending on automated bots to go through all the posts posted on the platform, Facebook is now dependent on full time employees reviewing all posts published by people. So, that is a strenuous task for the employees. Facebook has banned Advertisements which were advertised stating "they provide a cure for the virus" and has also banned the advertisements for Face masks, sanitisers, gloves and wipes to protect the interest of the majority of its user base since sellers were charging higher prices by taking advantage of this situation
Facebook has had a bad reputation since 2016 when it came under scrutiny for accessing its users private information and also meddled with the U.S.A elections last time. But, this tech giant is doing good in some ways in order to combat the virus. World Health Organisation is not being charged a single penny for the advertisements being done related to coronavirus and the advertisements are being done GLOBALLY. Apart from that, facebook could have made a lot of money through the advertisements of the medical supplies but it made the final decision to stop the advertisements of these products. Thirdly, facebook has contributed 20 million dollars or in other words more than 140 crore rupees to combat the coronavirus. Facebook has also pledged 100 million dollars or more than 700 crore rupees towards journalism since now is the time according to facebook to do this. Facebook has done this because it thinks accurate updates are the most important things which all of us require at this moment. It has taken the decision to donate 5,000 dollars to 50 local newsrooms across U.S.A and Canada.
On INSTAGRAM certain users started speculating that they had the virus because of some of the "offending" and "confusing" filters. Facebook immediately removed those filters and the A.R effects and also declined any request to add more A.R effects till the time they have been requested by a medical organisation AND ALSO APPROVED BY THEM. Instagram has pinned a link at top of your feed where it aims to provide you the basic information related to this virus which is published by the World Health Organisation and the local medical authorities. Apart from that, there is a new sticker which has been introduced By Instagram . It is the "Stay Home" sticker . In this you use the sticker on your stories and it becomes a part of all the stories of the people whom you follow. Your story will be seen with other stories which have this sticker. Nice move by Instagram to get everyone together. Facebook has reported that the usage time of instagram by majority of the people has doubled as compared to before.
AMAZON – One company which has benefited the most because of this pandemic is Amazon. Since people fear going out and also because of the lock downs being imposed people started becoming more and more dependent on Amazon due to its door to door delivery. But in the second week of March, Amazon had stated that it is running out of household goods to be supplied and also urged its workers to work from home. But as per this moment, there are eleven Amazon fulfilment centres being run right now and there are more than 2,50,000 employees working in them. Apart from this, Amazon faced problems from France since the workers there demanded that they must get paid leave and the work should come to a stop considering the spread of the pandemic there. Workers are also signing petitions that they must be offered paid leave. Workers working at Staten Island are demanding the warehouse to shut down since an employee was tested positive with the virus on 30th March 2020. Amazon has stated that there will be some delays in the orders and it might not be able to fulfil one day delivery to its prime members due to the shortage of employees. In India too, Amazon has refunded the amount charged by the company in the last week for various orders and has also prioritised groceries and medical supplies in its warehouse and for delivery all over India. Amazon streaming services are doing exceedingly well but Amazon Studios have halted their work for some time.
WHAT IS AMAZON DOING TO FIGHT THIS VIRUS?
Amazon has prioritised household staples, medical supplies , pet supplies and groceries as per now and is not accepting any other product from third party seller till April 5th, 2020. Apart from this Amazon has taken the initiative to hire 1,00,000 more workers to meet the growing demand of the customers and has increased the pay of the existing employees by two dollars per hour. Since, amazon is only prioritising five to six categories ,this gives a seller a chance to enter into acts of price gouging. To make sure this doesn't happen at this point of time amazon has stated that a customer should report it on the app or call customer service. For its delivery drivers and seasonal employees, amazon has created a 25 million dollar or in other words a relief fund of more than 175 crores allowing them to apply for grants ranging from 400 dollars to 5000 dollars or Rs 28,000 or Rs 3,50,000 if they are diagnosed with coronavirus. Amazon has removed many products from its listing which make unsupported claims about coronavirus. It has also stopped advertisers to pay money to be at the top when people search for coronavirus and its related terms like N95 mask or Covid-19. As soon as the testing KITS are also finalised by the U.S.A Government, Amazon along with the Gates foundation are going to deliver Testing Kits free of cost to People residing In Seattle. Amazon, is showing support to the General Public as per now but the third party sellers are being affected due to this pandemic.
APPLE – Foxconn, which is the largest manufacturer of Apple products declared the decrease in production due to the spread of coronavirus In China. Till now that is as of March ending ,entire capacity of Foxconn is not being utilised to produce apple products. In India, Apple's Iphone XR production has also been stopped till April 14th. The Companies heading the production of Apple products are Foxconn and Wistron and the production takes place in Chennai. Apple India has also shut down four sale offices and development centre in Hyderabad. There are over five thousand employees working at apple developmental centre and the sales office who are working from home In India.
WHAT IS APPLE DOING TO FIGHT COVID-19?
Apple has attempted to avoid trial of airpods and apple watches in its overseas store in order to prevent the virus from spreading. An app called "COVID-19" is also developed by Apple which includes all the information about this virus and the guidelines for testing and care. This app is only Available in the U.S.A apple store but the website can be accessed from India. The link for the same is https://www.apple.com/covid19/. This application/website will ask you your symptoms and give you the guidelines as directed by the White House officials and Centre for Disease Control. Apple has donated 15 million dollars which is more than 105 crores to fight this pandemic. Majority of the donations from Apple are focused towards Italy. Apple card holders don't have to pay the interest payments for the March Month. Apple has also removed any application which relates to coronavirus but doesn't provide authentic information and seems to misguide the user about the same.
GOOGLE – In India tensions started skyrocketing at Google when an employee in Bangalore was tested positive and due to that the company urged all the workers in that office to work from home. This was the second case as one employee from Zurich was also tested positive who was working at Google. After coronavirus started spreading Google has declared all of the employees to work from home. This implies Globally. Google also cancelled its event Google I/O which stands for Google input/output or the slogan "Innovation in the open" which was supposed to be held in California this year. The contractors who worked at google also stated that they weren't receiving all updates from the company as compared to the full time employees which lead to certain delays in its working. Like facebook Google is also losing some money because the companies don't want to advertise on it for some time because of the supply chain disruption. Amazon, being one of them and followed by others. It is estimated that Google will be losing near about 21 BILLION DOLLARS OR MORE THAN 1,47,000 CRORES because of the decrease in its advertisements.
WHAT IS GOOGLE DOING TO FIGHT COVID-19?
Google, along with the government of United States Of America has developed a website which contains the basic information about COVID-19 along with the guidelines issued by the legal health authorities and World Health Organisation. The link for the same is -> https://www.google.com/covid19/#page-top. APART FROM THIS, GOOGLE IS DONATING 800 MILLION DOLLARS OR IN OTHER WORDS MORE THAN 56,000 CRORES IN FORM OF CASH AND ADVERTISEMENTS TO FIGHT THIS VIRUS. This is one of the largest donations which have been made till now when we talk about the tech giants. In order to make schooling at home better Google has also initiated many tools and materials including Teach from Home which includes the feature where you can have a video chat with your class, have live question and answers, create an online quiz and even create a website just for your class. Covid-19 related issues will also be covered on the search page if you search your travel information on Google. Google is also advertising Covid-19 related heath issues on the youtube home page. This makes it easy Since youtube is owned by Google. Lets talk about Youtube now.
YOUTUBE – Since the out break there are thousands of videos which have been removed from youtube. The reason being that they were violating youtube's policies. Youtube stated that "coronavirus" is being treated as a sensitive subject right now and due to which all videos related to coronavirus will be demonetised by the platform. Youtube has also reduced its streaming quality as per the directions given by the EU. The videos are now available in standard definition as compared to high definition for 30 days all over the world. This decision was taken on 27th March, 2020. This move is being done in order to stop the internet from being used excessively. This in turn will lead to a decrease in the usage of its services by the users. Youtube advertisements will also take a hit but the impact won't be so much since youtube is a place where people advertise their videos and are not only related to products but also services which can be offered over a laptop as well. Advertisement ban has also been imposed on masks and respirators by the platform.
WHAT IS BEING DONE BY YOUTUBE TO FIGHT COVID-19?
Youtube, is owned by Google so hence, the measures of the companies are almost the same to fight this virus but one thing which is being done by youtube is the removal of videos which prove to be misleading but youtube is going to allow some videos of coronavirus to be uploaded and to be run as ads since now coronavirus has become a pandemic and more the awareness, better for everyone but only informative and genuine ones. As mentioned above, youtube has a link directed to Centres for disease control and prevention on its home page. So basic coronavirus information and help can be accessed through just A click, Apart from this, Youtube is offering free ad space to government bodies and countries who have suffered majorly because of this pandemic. Youtube has seen its usage increase by 40% as compared to the previous month. A good boost for this platform.
MICROSOFT – For Microsoft problems started building in February when it stated that the demand for Windows Pc will be lower as expected. The problem for Microsoft is that people and companies won't be triggered to buy softwares right now. Since majority of the small and medium enterprises have to let go off their employees so investment in softwares won't be the thinking of the majority. Office 365 which is one of the most used tools by the companies which will still be bought since some companies are letting their employees work from home so Microsoft can see a slight increase in its revenue due to this tool. One shock to this tech Giant is that its Build Developer Conference which was supposed to be held this year in Seattle from 19th May – 21st May has been shifted to online now. Since E3 has been cancelled which is the biggest gaming conference in the world and Microsoft was a part of it, the company has decided to hold an online event on the dates of E3 from June 9th.
WHAT IS MICROSOFT DOING TO FIGHT COVID -19?
Microsoft contributed about 6 million USD that is more than 42 crore rupees in February when China was fighting this virus. Apart from that the company also helped equip the medical facilities with cloud work that too, free of cost. Recently Microsoft had also launched the corona tracker website which provides information about number of cases worldwide. The information for that is being taken by World Health Organisation and the link for the same is this -> https://www.bing.com/covid. It is a pretty interesting website and really informative too. Cloud computing might seen more demand as per now, this was stated by Microsoft but their number one priority is to offer cloud computing to governments, medical industry and people who require it to fight the pandemic. Offering free cloud computing is a good step being taken by this Tech Giant.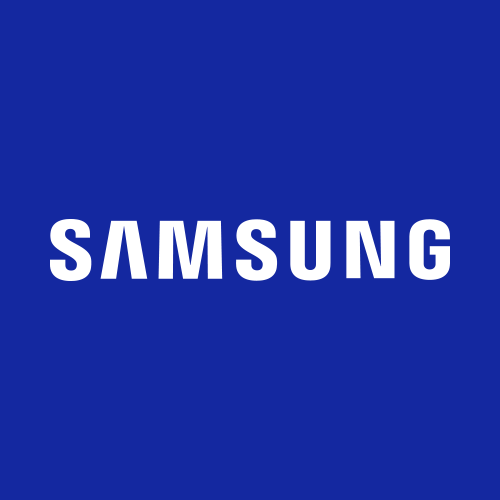 SAMSUNG – Our blog won't be complete if we don't write about this company. Samsung first made the decision to shut down the factory in South Korea which led to losses in its sales since production of phones wasn't happening. This led to Samsung shifting its production to Vietnam from Korea. This meant 2,00,000 more phones will be produced in Vietnam. But, since this pandemic spread world wide Samsung declared that its forecasted revenue will not meet the target and since it was declared as a pandemic a wave of confusion existed in the company regarding the production of its phones. In the third week of March Samsung had declared that all workers will work from home and their screening will be done and if they don't test negative then they can start working in the factories again. It is expected that Samsung is cutting its marketing Budget by 70% till the time this pandemic comes to an end. Samsung India had shut down the production of its phones in factories In India till 25th march but since the lockdown there has been no update whether the factories are producing or not.
WHAT IS SAMSUNG DOING TO FIGHT CORONAVIRUS?
As mentioned above, 3,00,000 employees of Samsung are supposed to work from home and once they clear the screening test which is situated at the entrance of all the factories, then only they can start working in the factories. Samsung had also made the statement on March 12th, 2020 that it is launching its galaxy sanitising service soon free of cost for all the Samsung users. This includes sanitising of smartphones, watches and Galaxy buds using UV-C light technique. This will be available at all Samsung stores and also In India. The customers should own Galaxy products for this service. The company has also lend its expert employees to help in manufacturing face masks which show case shortage globally. Samsung has also donated around 3,00,000 masks in Canada, Colombia, China, and Hong Kong. Samsung has also closed all the stores In United States as well as India as per now. SAMSUNG IN INDIA HAS TAKEN UP A LOT OF INITIATIVES. SAMSUNG Is providing thousands of PPE kits to hospitals In India. Infra Red Thermometers are also being provided by Samsung at the moment. To improve the air quality of air in the medical facilities Samsung is also providing air purifiers to al the hospitals.
TWITTER – On march third twitter had declared that if employees globally could work from home, then they should do it. 5000 of twitter's employees started working from home since then. Twitters engagement has seen a boost as compared to that of facebook since it is easier for users to get information related to coronavirus. The number of users for twitter has increased. Like facebook and google, Twitter's ad sales are also going to do gown for some time. It is estimated there is going to be a decline of 35-40% of ad sales in March and 10% in the subsequent months as per now.
WHAT IS BEING DONE BY TWITTER TO FIGHT COVID-19?
Twitter is still paying its contractors and employees even though they are not able to fulfil their work deadlines working from home. The company is paying for the expenses of the employees which they incur while setting up their offices at home. Twitter has also taken the initiative to help the parents who are incurring additional daycare expenses. This is a really good move by Twitter and obviously, Twitter is making sure to remove any tweets which may seem to misguide people on the platform. You're allowed to share information regarding coronavirus but if it proves to be unauthentic and false, it will be subject to removal. We don't know if twitter has contributed towards coronavirus but if you guys know please, do share it with us.
UBER – Uber is one of the companies which has been hit hard when it comes to this pandemic. The company has seen a decrease of 70% of rides till March 20th and Since Mr trump has imposed a shutdown till April 30th, Uber doesn't have good news to share with us as per now when it comes to its business in the United States but the drivers working for Uber are facing a lot of issues. In The U.S.A their services are considered to be essential services so Uber drivers are left with the option of either being job less or either work at the risk of being diagnosed with Covid-19. Even though the riders are less but still the employees have an option to work right now. Ubers main focus is towards Uber Eats now and it has stated that its employees are also interested in working in that segment. Uber India has stopped the services In India as per now. Uber India's business has been affected badly according to recent statements. It had seen a decline of 1/3rd of its sales in the second week of March. You can imagine what it would be after the lockdown was imposed by our Prime Minster Mr. Narendra Modi.
WHAT IS UBER DOING TO FIGHT THIS VIRUS?
UBER has made the decision that it will keep the account of its drivers who are diagnosed with this virus on hold and will provide financial aid for 14 days provided they should self isolate themselves. Secondly, as mentioned above Uber has stated that many of its employees working in the taxi segment are willing to work in the Uber eats segment as well. Uber has stated that it can take up to losses even if the demand for its taxi's falls down to 80% globally since it has a backup of 10 billion dollars or more than 70000 crores in cash. Uber is sure that its business will not slow down so much since it is already seeing improvement in the Asian countries. Uber In India is also going to partner up with e commerce companies so that the necessary goods can reach Indian households quickly. In the United States Uber has requested Congress for a bailout of 4 billion dollars or more than Rs 28,000 crores which will be required by this years end for its IDLE DRIVERS.
TENCENT HOLDINGS – Tencent holdings is a China Based company which has massive holdings in technology, music, film and gaming. Otherwise, this is the largest video game company in the world. You may not know but Tencent holdings has a 40% Holding in Epic games. The same company which launched Fortnite. Apart from this Tencent holdings also has a holding in PUBG. The workers at Tencent holdings were asked to work from home till February 21 when the virus was majorly within China. Tencent Holdings benefitted a lot during this pandemic as the number of gamers increased in Millions in the Asian countries and are also increasing day by day in other parts of the world. It also owns Wechat which is the Chinese version of Whatsapp through which it also saw an increase in its revenue in the past one month. Tencent holdings revenue saw a downfall of 19% in its advertisements segment since Chinese companies also opted not to advertise their products in this time. Tencent holdings also has stated that due to decline in demand for cloud computing, its cloud business could take a hit globally. Overall, Tencent holdings has not been affected since its gaming division will help it to cover up the losses worldwide.
WHAT IS TENCENT HOLDINGS DOING TO FIGHT COVID-19?
Tencent's charity foundation had offered 300 million yuan or more than 320 crore rupees which was used to purchase medical masks and fight the coronavirus. Tencent has introduced many tools in order to facilitate the teaching better for the teachers and students. Wechat work which is a tool under Wechat is proving to be helpful for teachers in order to live stream the lectures to their students. As discussed earlier Tencent holdings had declared work from home for all its employees and there is no data which states that the employees were fired. And, also in March of this month, Tencent Holdings has declared that its revenue will see an increase and all the losses will be covered within 2020.
AIRBNB – Airbnb is one company which is affected by all the restrictions. Travel ban, flight cancellation, lockdowns, cancellation of events. All lead to accumulation of more losses for this company. Airbnb listings weren't changed but what Airbnb has seen is a drop in its bookings. For example in Beijing alone in these three months of 2020, there was a 96% drop in its bookings. March is the season where Airbnb expects to see a boom in its bookings due to Spring Break In the UNITED STATE but, since a lockdown has been imposed people who have seen bookings for their listings for 20 days in a month, have seen a decline to three-four bookings. Another major problem which Airbnb is facing is backlash from the hosts. People are deliberately cancelling their booked trips so that they can get the same trips for cheaper prices since the hosts are forced to lower their rates because of the pandemic. This proves to be beneficial for the tenant but not the host and Airbnb had no response for the hosts till today. We will cover more about this in the next paragraph
WHAT IS AIRBNB DOING TO FIGHT CORONAVIRUS?
AIRBNB, on the site has made it possible for the customers that are travelling to and from the affected areas to cancel the booking without paying a penalty for the same. This includes all the dates from March 14th and which were earlier to April 14th but now have been extended to May 30th. This is a global decision made by Airbnb. Hosts were losing a lot of money because of this for example a couple in Florida lost 5000 dollars or more than 3,50,000 rupees because of the penalty less cancellation. In order to compensate the hosts, Airbnb has decided to pay 25% of the amount which the hosts were supposed to receive. This amounts to 250 MILLION DOLLARS OR MORE THAN 1750 CRORE RUPEES if we total up the amount which Airbnb is offering the hosts who suffered during this pandemic. Apart from this, the company is also offering 10 MILLION DOLLARS OR MORE THAN 70 CRORE RUPEES to the hosts who won't be able to meet the rent due to this pandemic and to the hosts who specifically bought properties to rent them out on AIRBNB. The company had plans to go PUBLIC THIS YEAR WHICH IT HAD DECLARED LAST YEAR and these measures seem to be necessary since it can't afford more backlashes from its members as well as the hosts. Apart from this the company, has stated on MARCH 27TH, IT WILL OFFER FREE HOMES TO 1,00,000 HEALTH PROFESSIONALS AND OTHER MEDICAL WORKERS. This is being done so that they can live nearer to their work locations.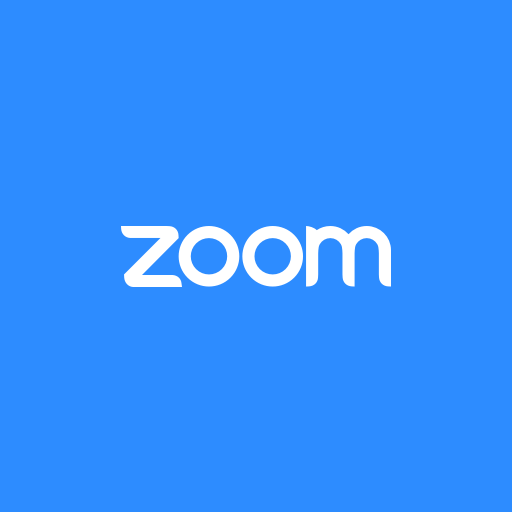 ZOOM VIDEO COMMUNICATIONS – Zoom was launched in 2013 but this pandemic has led to its major success. So much so, that zoom's founder ERIC YUAN is richer by 4 billion dollars or more than Rs 28,000 crores in 4 days. Since, work from home is imposed more and more people are opting to use Zoom from their homes. The usage has become so much that the market capital of the company increased from 19 Billion dollars or more than Rs 1,33,000 crores to 42 billion dollars or more than Rs 2,94,000 crores within a year. In February the downloads of this application were around 1.7 Lakh which has increased to 2.5 Million within a month. IN INDIA ZOOM IS THE NUMBER ONE APP ON THE GOOGLE PLAY STORE.This is not only an app being used by companies but is also being used by families and friends to get in touch with each other. If there is one company who has seen only success in this pandemic, its this company but so much success comes with problems too. Zoom has currently come under scrutiny since its usage has skyrocketed and the company is being questioned will it be able to manage so many users and will the data of so many users be kept confidential. Apart from that, companies are also opting for Zoom when they have to let go of an employee. ONE MORE THING YOU GUYS SHOULD BE AWARE OF IS THAT ZOOM DOESN'T HAVE END-TO-END ENCRYPTION WHICH MEANS THAT ZOOM CAN ACCESS THE MEETING WHICH YOU'RE HAVING WITH YOUR COMPANY OR CLOSED ONES.
WHAT IS ZOOM DOING TO FIGHT COVID-19?
Apart from its video calling facility which has eased up the life of many companies and users all over the world, Zoom video services have removed the 40 minute window tab for the meetings to be held online but only in specific areas around the globe including Greece, Norway, Switzerland, Austria, Denmark and at least eleven more. Along with this free feature, Zoom has launched a paid education plan for 300 people to conduct unlimited meetings. Video conferencing is going to free for K-12 schools in Japan, Italy And U.S.A too since the downloads have seen a spike in the recent days.
CONCLUSION – The companies covered by us in this blog are just some of the TECH COMPANIES. When it comes to tech, there is so much competition out there and so many companies that it would have been too much if we covered all the companies but no matter what, big companies are doing something or the other to fight this virus. If not, then they should because me and you are involved in this and so is in the entire world. Whatever we can do in this time, we should do. We hope, this blog proves to be informative for you. If you have anything to add about these companies or other companies too, please feel free to do as it will help in increasing everyone's knowledge about the same.