A pandemic is a worldwide spread of a particular disease. Our world has seen numerous amounts of pandemics throughout its history. The Plague of Justinian, saw 25 million deaths in the year 541-542 and it is believed that, half the population of Europe was affected by this. The black Death, which is also known as the black plague killed more than 200 million people in the 14th century or 20 crore people. That is roughly the size of the population in Nigeria at this moment. The flu pandemic of 1918 killed approximately 20 million to 50 million people. Asian flu (1956-1958) led to the deaths of approximately two million people and the cause was influenza. This must be devastating for some to read and some might even close this after reading what has been mentioned above but these are just facts being written down related to the diseases which our world has experienced. Recently, a virus known as "Coronavirus" appeared in people who had visited the seafood market in Wuhan. This is the market where people sell see food but also live animals like bats, snakes and rodents are traded illegally. This virus belongs from the same family of viruses which caused the SARS epidemic in 2002-2003 and MERS epidemic in 2012 in Saudi Arabia. Scroll down to understand what this virus is and how it is affecting humans worldwide.
WHAT IS CORONAVIRUS?
A coronavirus is a whole family of viruses. These viruses look like a crown. These viruses are known to spread infections in your nose and upper throats including sinuses. These viruses don't cause any serious illness apart from the occasional cold. They are not considered to be that dangerous but there have been some coronaviruses like SARS of 2002-03 or better known as Severe acute respiratory syndrome which includes flu like symptoms and may include fever, cold or muscle pains. SARS emerged from china and had affected near about 9000 patients and led to the death of approximately 800 people. The second one is MERS or better known as Middle East Respiratory syndrome which dates back to 2012 and was first identified in Saudi Arabia. Approximately ,2500 people were affected by it and nearly 860 people had died. The new coronavirus which is named "2019-nCov "is thought to be similar to SARS and MERS and can cause severe lower respiratory tract diseases. Some analysts and scientists have stated, this can be bigger than SARS and MERS and can have a severe affect on the human lives globally but some state that this it is too early to state if this virus is going to have a big impact globally and they still need accurate data to make any assumptions related to this matter.
From where did 2019-nCov emerge?
Many animals can get affected by some of the coronaviruses, including camel, bats, cats and rats. As stated above, this virus first affected the people who had visited and worked in a local seafood market in Wuhan, China. This particular market is also, said to cater to illegal trading of wild animals including snakes, bats, scorpions, raccoon dogs and many more animals which you will find out below. Scientists have stated that the coronavirus shares a common ancestor with a virus found only in rats. Snakes are also susceptible to the most similar version of coronavirus. Snakes eat rats in the wild, snakes are also sold in this market from where "2019-nCovV" has emerged. Bats are considered to be a delicacy in China and they are sold in this market in the form of soup. (If you type bat soup wuhan in google and click the images section, you'll be able to see the bat soup sold in wuhan market. **WARNING**- It might be disturbing for some to see) Researchers have conducted studies and compared the genes of "2019-nCoV" with 200 other coronaviruses which can affect animals worldwide and based upon their study, it was inferred that this particular virus emerges from snakes. But then, again some researchers argued that if this virus could even affect snakes and studies are being conducted related to this matter while I am typing this. So, the cause for this matter is still not clear. As Mark Rupp, Managing director of Nebraska Medical Medicine centre has stated that, the hypothesis suggests, there might be an animal reservoir which has now transferred to humans. So, it is just an assumption as per this moment.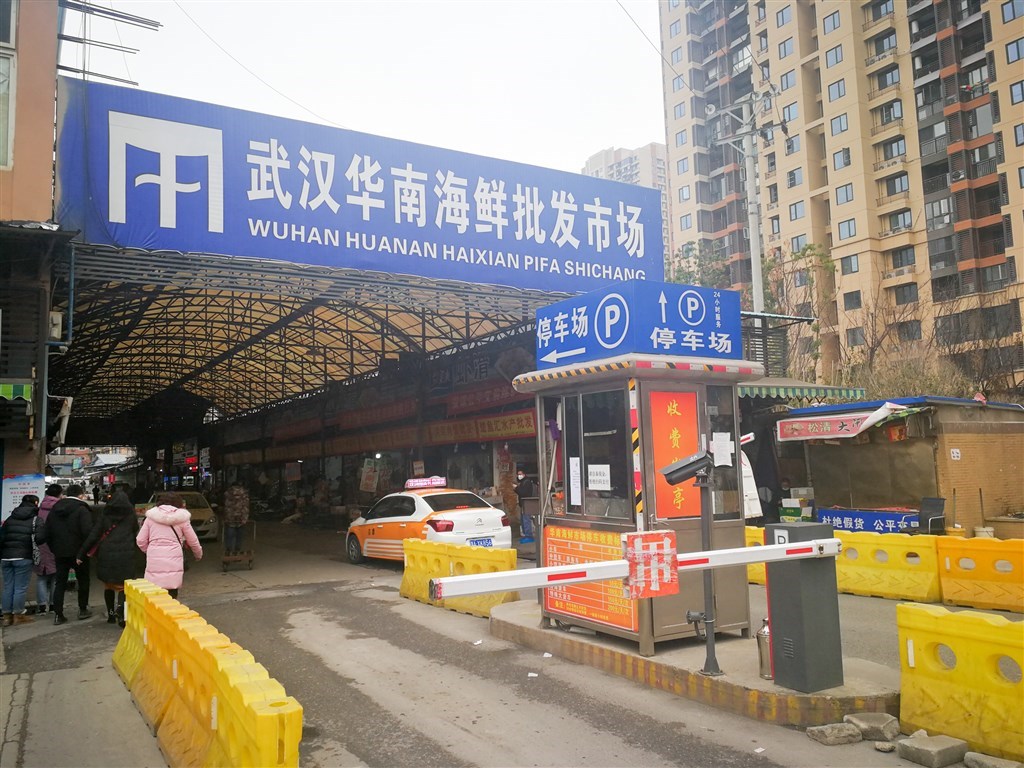 WHAT ARE THE SYMPTOMS OF 2019-nCov?
The symptoms of this virus are similar to that of SARS and MERS including cough , fever and muscle pains. The people who are diagnosed with "2019-nCoV"also are facing difficulty in breathing. SARS AND MERS had a drastic impact on human lives as they lead to many deaths. Some people have died in China due to "2019-nCoV" but most of them are exposed to mild illnesses. "2019- nCoV" causes more impact on the lower respiratory tract and therefore people who are suffering from this virus do not go through symptoms like runny nose, sneezing or sore throat which are the symptoms of problems related to the upper respiratory tract.
HOW IS THE VIRUS DIAGNOSED AND TREATED?
The Health authorities in China are sequencing the genome of this virus. In easier terms they are determining the DNA sequence of the coronavirus "2019-nCoV". They have shared this information worldwide so that all the countries can test for this particular virus. There is no specified vaccine made just to tackle this particular virus till now. Novawax, which is a biotechnology company based in the USA deals in vaccine technology and had developed vaccine for MERS and stated that it is in the process of making a vaccine for "2019-nCoV" virus as well but it could take years in making a vaccine to treat this particular virus.
According to Doctor David Heyman, the professor at London school of hygiene and tropical medicine has stated that till the time a vaccine is developed for this particular virus, the affected patients have to be identified and they have to be treated in an isolated area or region. They shouldn't be allowed physical contact with anyone. All their contacts have to be traced back since the time this virus has spread and these contacts have to be instructed not to travel or postpone their travel plans.
WHAT IS THE REASON FOR ITS OUTBREAK?
China has traced the on-start of this virus from the Wuhan sea food market where they were selling more than sea food and included wild animals like skinned birds, rodents ,porcupines ,snakes, scorpions and even raccoon dogs. The virus is said to have been transferred to the humans through the air in this market and has been suggested that it has emerged from bats or snakes.The studies are still being conducted regarding its emergence and there is no definite answer for the same till now. It is highly believed that this virus was transmitted from animals to humans but now human-to-human transmission has been confirmed for this virus also. The most shocking part related to this transmission is, that according to one Chinese health official on Chinese Media , one sick person infected fourteen health care workers. This is the reason why, this virus is considered to be deadly by many scientists and researchers. The transmission can be in the form of coughs or sneezes which means the transmission through large respiratory droplets.
The coronavirus which causes SARS was traced to the civet cat, a wild animal considered to be a delicacy in southern parts of China. After the out break of SARS, China had banned the slaughter and trade of the civets cat in 2004. But, after 15 years of the ban, civet cats had been seen by the people who visited the market in Wuhan and they are currently being sold and traded in this market again.
CIVET CAT GOT BANNED IN CHINA IN 2004 BUT WAS AGAIN SEEN IN THE WUHAN MARKET BEING SOLD IN THE FORM OF ILLEGAL TRADE ( SOURCE OF THE IMAGE – LIFEGATE )
WHERE ALL HAS THE 2019-nCov SPREAD?
Most of the cases where patients were diagnosed with this virus are in Wuhan, near about 444 patients have been diagnosed with this virus . There are confirmed 1300 patients diagnosed with this virus in China alone including in Beijing, Guangdong and Shanghai. The virus has also spread internationally to Singapore, Thailand, France, Japan, South Korea, Vietnam and one person also got diagnosed as of 23rd January, 2020 in Seattle,USA. As of today, 24th january, 2020 four people have also been diagnosed with this particular virus In Australia too. So far ,till now most of the people being diagnosed with this are people who have been travelling from China. But there are on going investigations in Asia, UK as well as Mexico. In India, no one till now has been diagnosed with this virus but two people In Mumbai have been kept under observation since, they were travelling from China this week. Prime Minster Narendra Modi has directed to make an inter ministerial committee to look into this matter.
HOW CAN THIS VIRUS BE PREVENTED?
The Vaccine is still yet to be developed to treat this virus. Till the time the vaccine is not ready to treat this virus, it has been recommended that the patients diagnosed with this virus have to be kept in isolation and any physical human contact has to be avoided. The world health organisation has recommended the few basic steps which it thinks will help in prevention of this particular disease. Find out below what it had to state.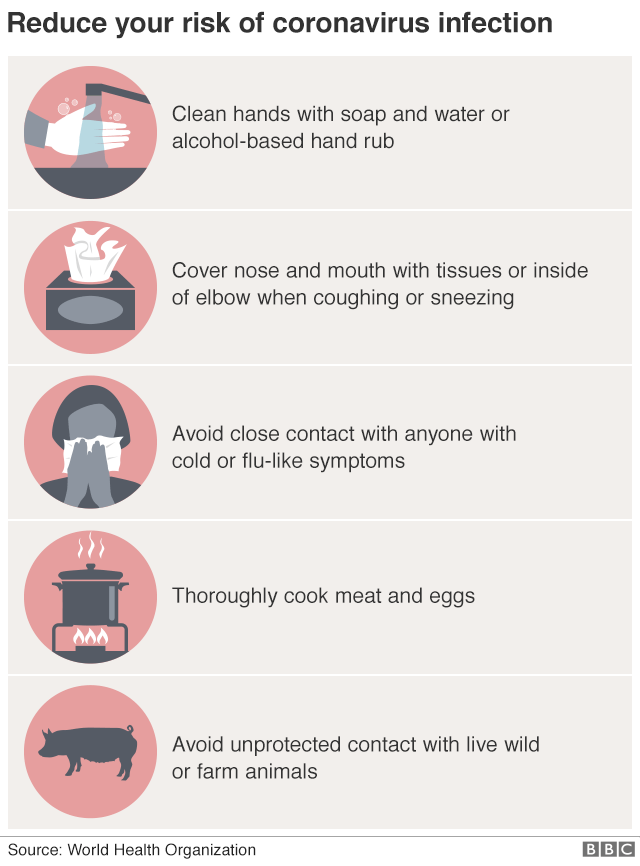 WHAT IS BEING DONE AND WHAT CAN WE EXPECT IN THE FUTURE?
China currently has stopped most of the travel to and from Wuhan as well as twelve nearby cities. This is currently affecting 35 million people. Nearly the size of the population of Canada. This is not only affecting the Chinese residents, but also, the travellers from various other countries to China as, Chinese Lunar New year is being celebrated on 25th January,2020. Construction of a mobile hospital which can accommodate 1,000 bed hospitals was also started on 23rd January, 2020. It is supposed to be completed in 6 days. Around 50 workers are on the job for the same. The hospital is said to be ready within maximum of 10 days. It is expected that the hospital would be put into use from 3rd February, 2020. See the image below for better information.
Major airports In USA are conducting screenings for the passengers travelling to USA from CHINA. The screenings are also happening In Hong Kong, Singapore, Thailand and South Korea as well. Screening tool is not that affective as the authorities have stated but it is the only measure which they have as per the moment. People who are getting diagnosed with this are kept under isolation as soon as this virus is discovered in their body. Measures are being taken by the Governments all over the world.
World health organisation had stated last year that it had more than 120 centres just to deal with a global pandemic all over the world. But, recently Global preparedness Monitory Board which is led by World Health Organisation and World Bank has stated that all of the centres which deal in global pandemic lack the functional and the monetary support to deal with anything like EBOLA or CHOLERA on such a huge level. They are not properly funded. The reason for their lack of funds traces back to The World Health Organisation being under financed itself. All the 120 centres cannot fund the pandemic if it was supposed to be declared. So, the main focus should be developing the areas which lack modern medial facilities.
The main problem which all the countries and China are also facing is that, there is no cure for the disease till now and World Health organisation had called for a meeting this week and they have decided not to declare this as an International Emergency as scientists are working on the vaccination and also, the disease has not led to severe impacts all over the world. It is definitely not an epidemic but, we cannot call it a pandemic right now. There is still much left to learn and analyse about it in the coming days. It is a serious cause for the entire world because it is spreading day by day at a slow pace. Not all countries are exposed to it and that is something positive to think about. Countries are coming together to support each other and the process for developments of vaccine to deal with this Virus are also being carried out by our scientists. There is no clarity, if World bank would declare this an International Emergency. The concrete conclusion from where this has emerged still needs to be analysed and after that future measures will be planned and implemented to prevent something like this. Especially, In China the trade and sale of live animals should be banned because wild animals carry viruses which can affect humans in the long run Till that time, we can just wait and hope for the best and try to spread as much awareness we can about this virus.